Updates for Super Color Palette
See whats new, what's changed, and what's coming soon!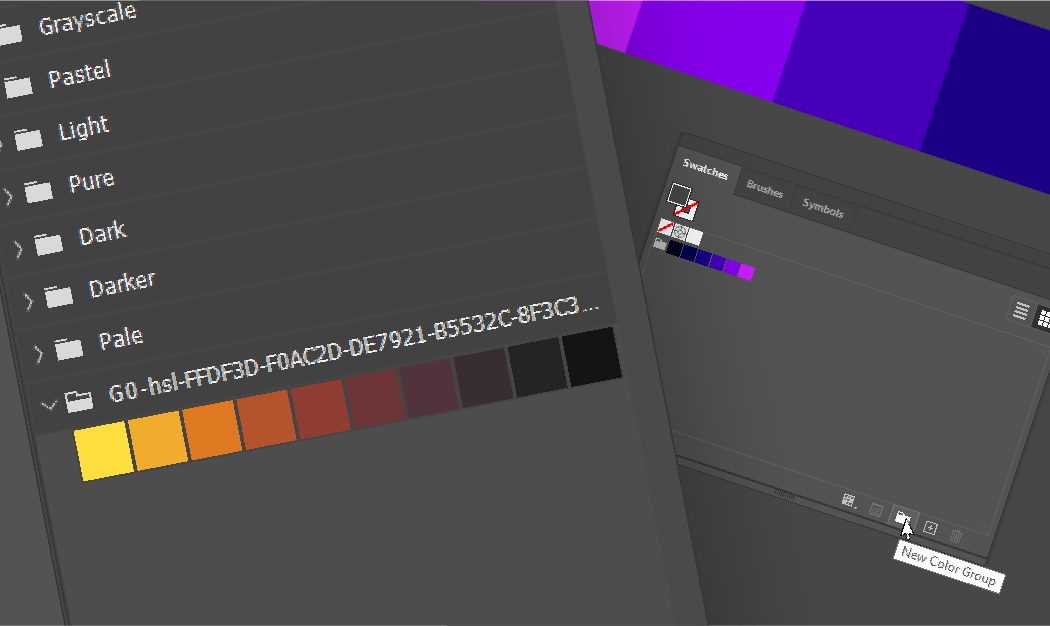 Adobe Swatch Exchange (.ase) & SVG Export Options
Import Your Palettes as Swatches in Adobe Programs!
Added Adobe Swatch Exchange (.ase) export option
Added SVG export option
Added SVG for Pixel export option
A "New!" badge will appear for new updates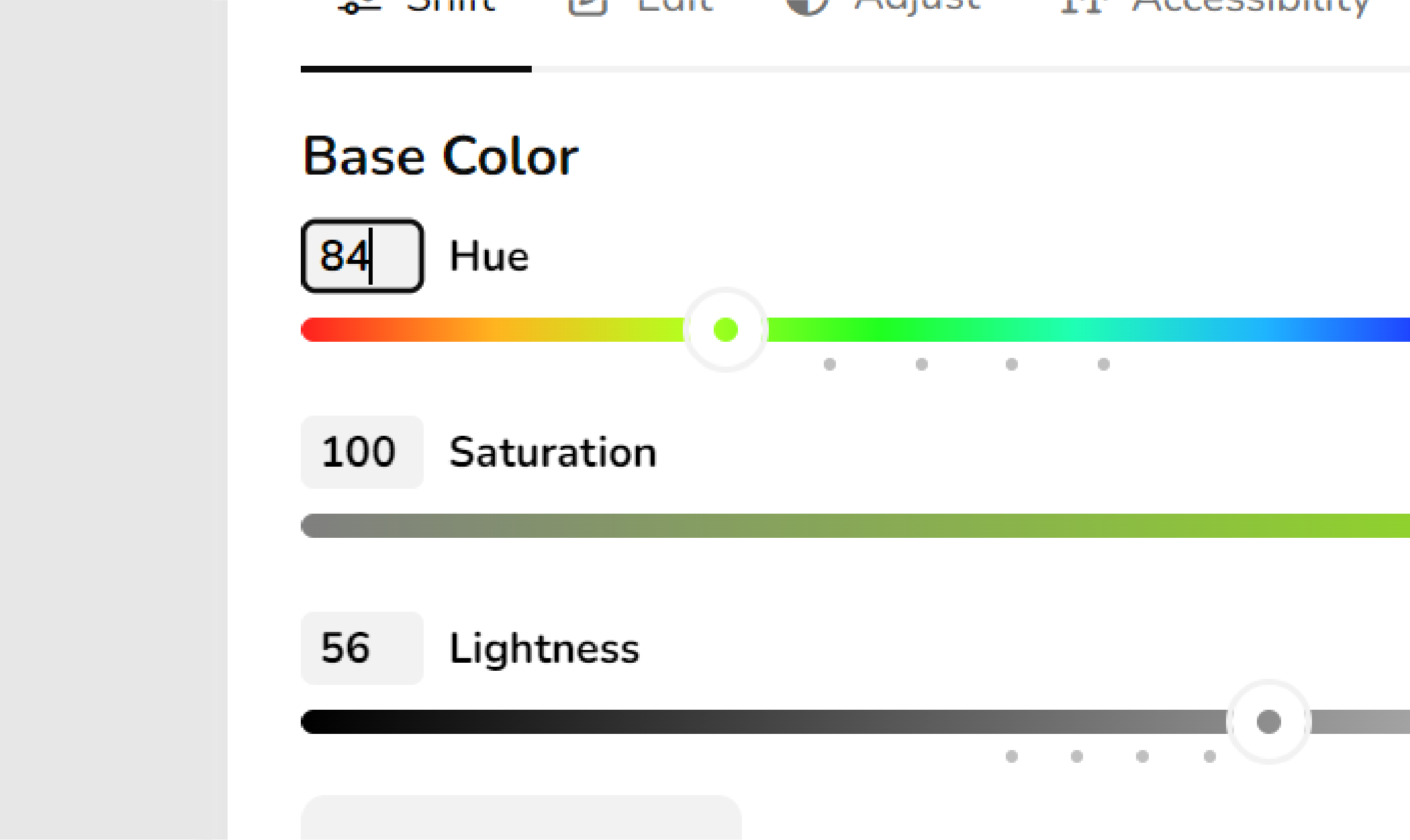 Input Update
Quickly type in the number you want instead of using the sliders
Added input fields for slider inputs
Improved pasting hex values and validation
Fixed some inconsistencies
Shift precision has been reduced to integers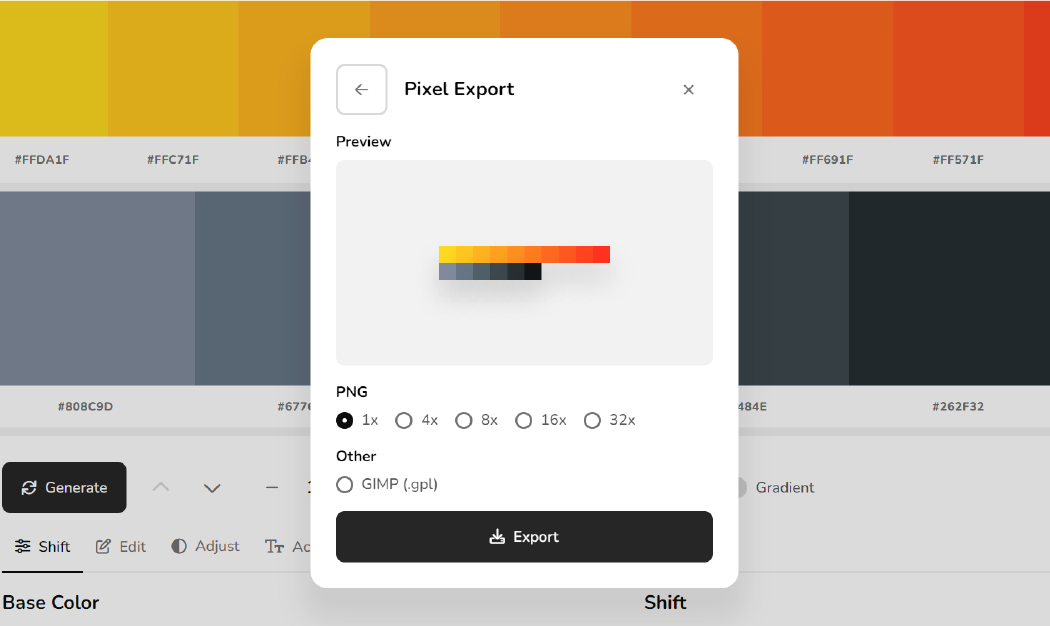 Pixel Export
Easily export as pixels to use in your favorite pixel art programs
Export pixel palette as PNG (1x, 4x, 8x, 16x, and 32x)
Export pixel palette as GIMP (.gpl) file
Palette history updates slightly faster
Tweaked layout of shift tab on mobile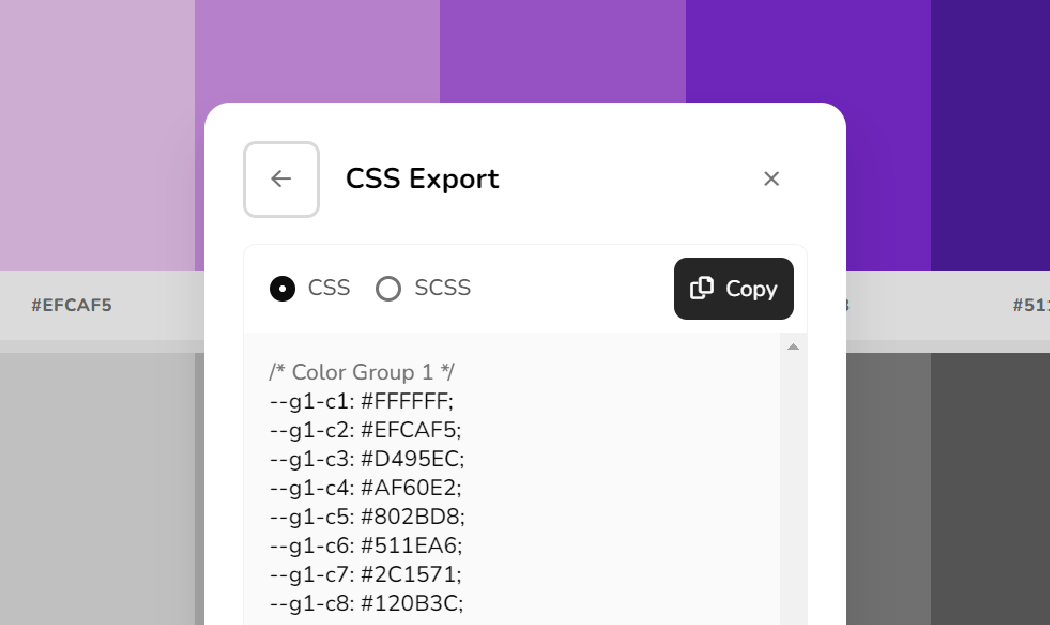 CSS Export
Export your super awesome color palettes to CSS or SCSS!
This small update adds the option to export your super awesome color palettes as CSS or SCSS variables. Using variables promotes consistency and allows you to easily change your palette later on. Gradients are also supported reducing the headache from manually typing out all the colors. This is a great way to quickly get your color palette into your web project. Enjoy!
v1.0.0 Is Here!
Welcome to Super Color Palette!
This is just the beginning. If you have feedback or ideas please don't hesitate to reach out by email or on our discord!